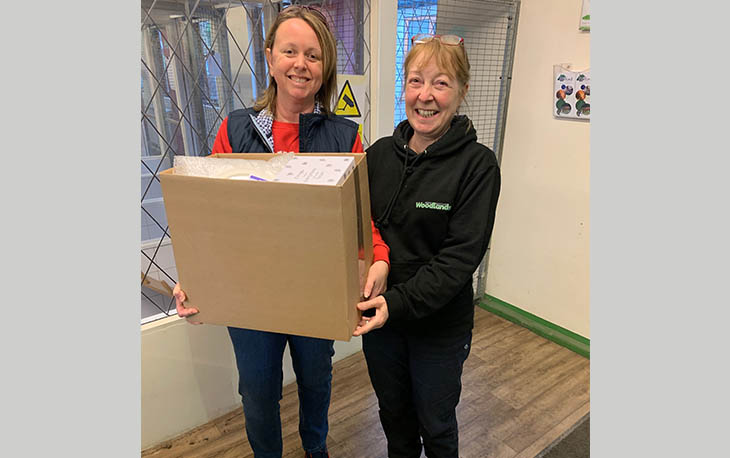 In late January Branch Manager Nicky Howard presented one of the staff members at Woodlands Animal Sanctuary in Holmeswood with a box of treats after responding to a request for raffle prizes.
Made up of a dedicated team of Staff and Volunteers, Woodlands Animal Sanctuary aim to help neglected, unwanted and ill animals.
Nicky said: "They sent an email requesting items for their raffle. I subscribe to their newsletter and I also donate personally to this charity so I wanted to help in any way that I could."
Items donated included perfume and aftershave sets, plates, glasses and toiletries.